Wounds
Wounds treated within 6 hours
have a better outcome
Step 1:Inspection
Put the gloves in the kit on.
Inspect your pet fully for signs of injury or pain elsewhere.
Take care, your pet may be frightened or in pain and could bite.
If you can't safely examine your pet call your vet.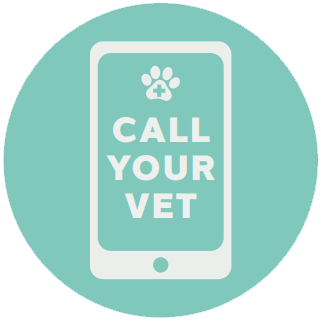 Step 2: DO YOU NEED TO GO STRAIGHT TO A VET?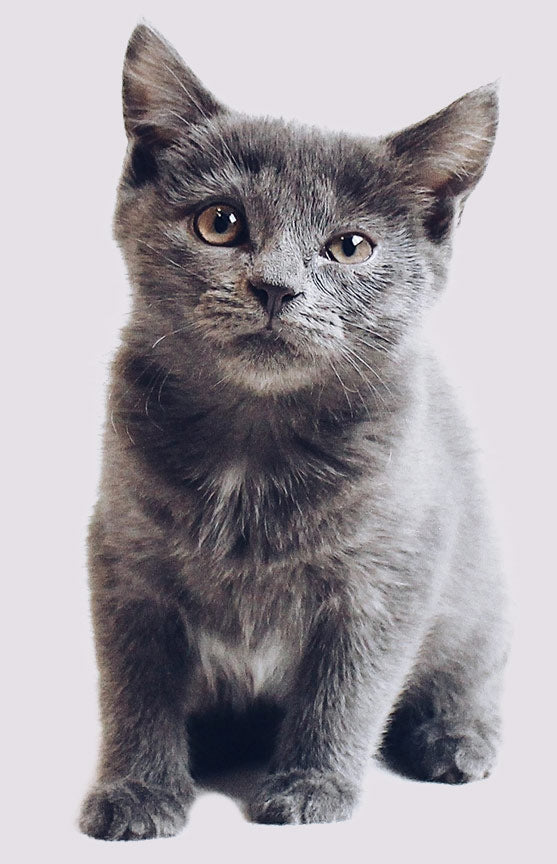 If it's a small cut or graze you should be able to manage this at home.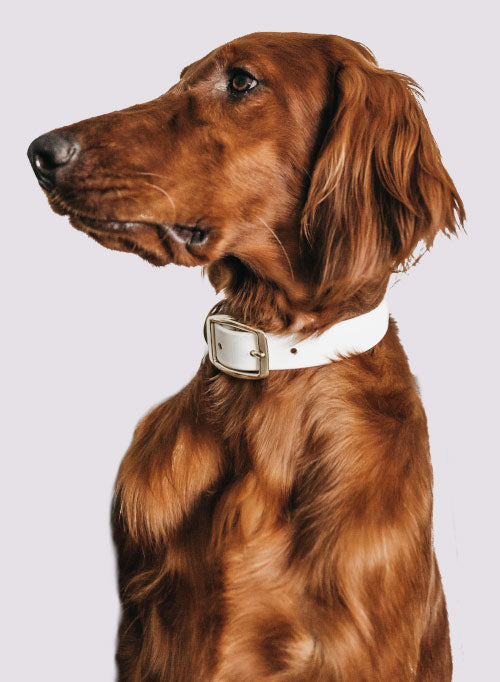 Go to your vets if
The wound is deep, large, bleeding heavily, or won't stop bleeding.
The wound is old, showing signs of infection

Bad smell
Discharge
Itchy
Swollen
Red/angry

The wound is not healing normally or is an abnormal colour.
It is a bite or puncture wound (these can be worse than they look).
If it is an unexplained sore.
You think there could be something stuck in the wound.
Your pet has recently had surgery or they seem unwell, in pain or in shock.
If you suspect serious trauma such as being hit by a car - note that cats will often have lots of scuffed nails if involved in trauma.
The injury is a burn or scald – in these cases run cold water over the area for 5 minutes and cover with a wet towel before leaving for vets.
You are not sure or are worried for any reason.
Step 3: STOP ANY BLEEDING
If the bleeding is light, apply pressure with a gauze swab, or use the styptic stick. The bleeding should stop within a few minutes, if it does, move to Step 4.
If the bleeding is heavy (or won't stop), call your vet.
Step 4: CLEAN WOUND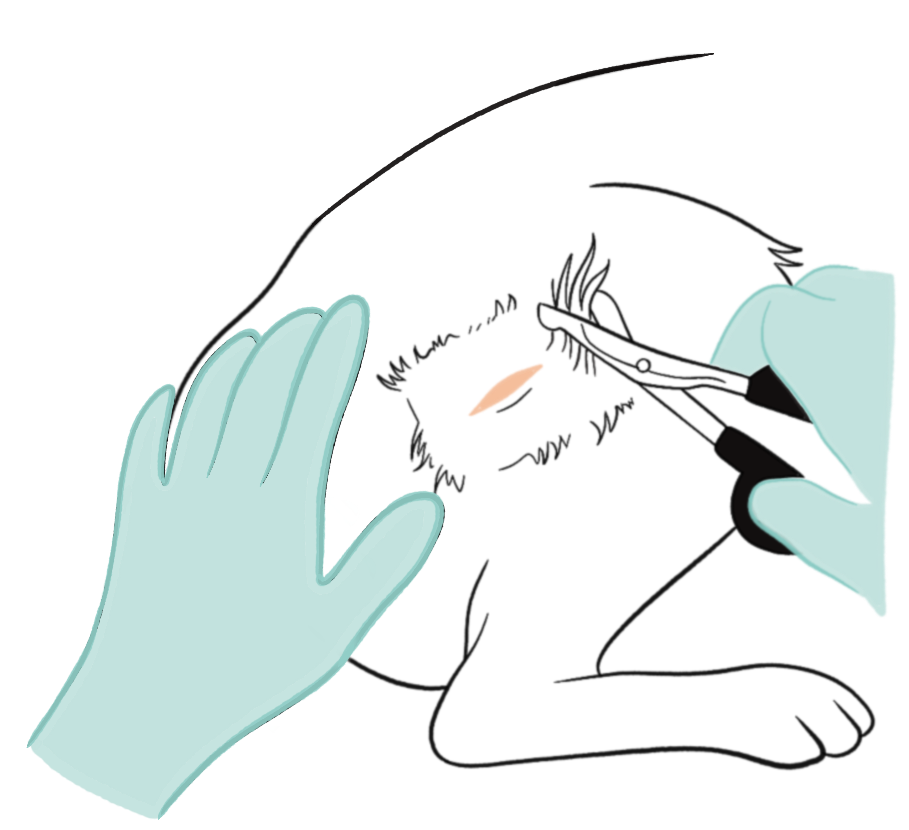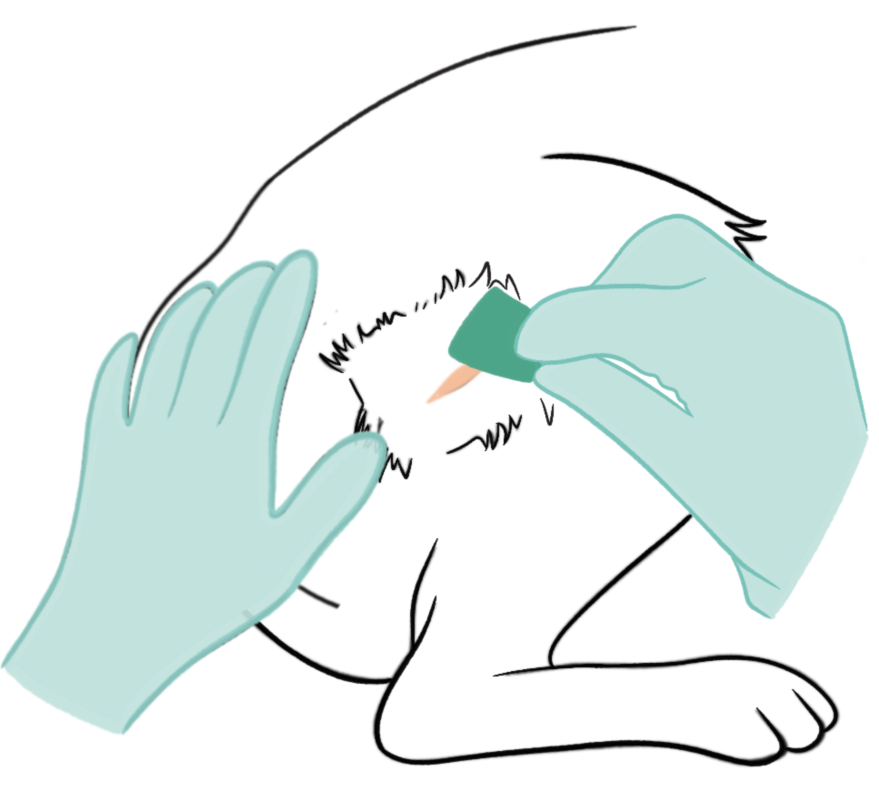 Clip any excess hair from around the wound using the scissors in your kit.
Remove dirt and bacteria from the area by flushing the wound out with water (use the syringe in the kit, or the saline pods).
Clean the area with the iodine wipes in your kit (wipe from middle of the wound outwards).

If you have run out of iodine wipes: use salt water (one teaspoon of salt in a pint of boiled water that has cooled down), and the gauze swabs in your kit.
If you have run out of gauze swabs, you can use cotton wool.
Step 5:PREVENT YOUR PET FROM LICKING THE AREA
Use a Buster/Elizabethan Collar or an old item of clothing as a barrier (e.g. a t-shirt).
You can also use a bandage, especially if the injury is on a paw or lower leg.
See section on bandaging for further details.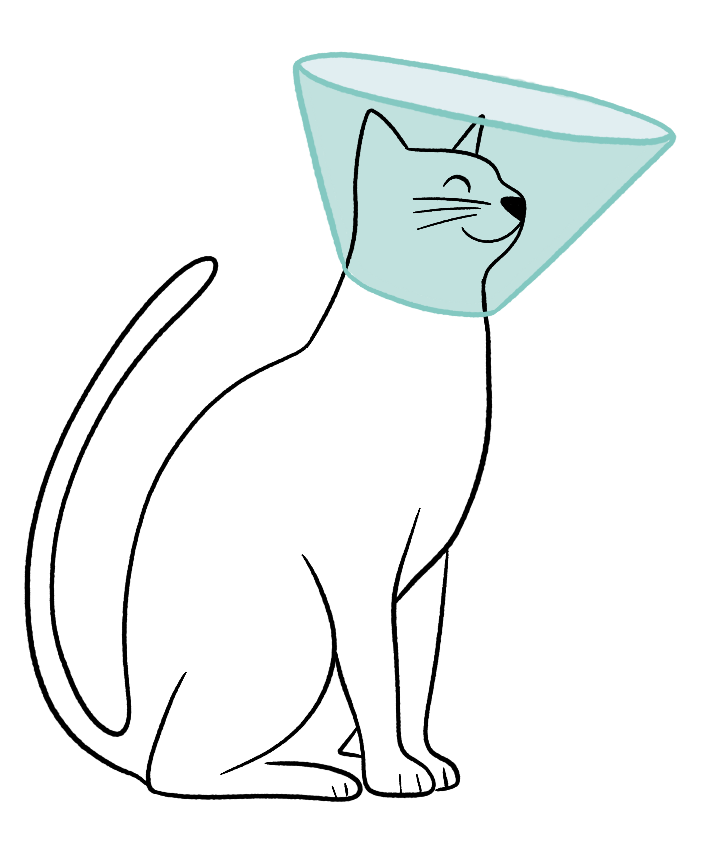 Did you know?
Ulcerated, sore, wet looking patches of skin (known as hot spots or wet eczema), can be a sign of an underlying problem e.g. ear infection, anal gland problem or flea allergy. Always consult your vet with these cases.
With any wound, if in doubt, contact your vet for advice. Some vets will allow you to e-mail pictures in so they can advise whether your pet needs to be seen or not.