Dangerous Temperatures
Does your pet have a dangerous temperature?
LOW TEMPERATURES (HYPOTHERMIA) TEMPERATURES BELOW 37.2°C (99°F)
When your pet's temperature falls below 37.2°C (99°F)
Note:

Temperatures below 36°C (114.8°F) are more serious and immediate veterinary advice must be sought.
If your pet's temperature is low but they seem completely normal check you have taken their temperature correctly; the reading maybe low if the thermometer was embedded in faeces in the rectum or not inserted far enough.
COMMON CAUSES
Prolonged exposure to the cold (including cold water), dehydration, shock and heart failure (amongst others)
SYMPTOMS
Shivering or trembling
Feeling cold to touch
Slow heart rate and breathing
Lethargic/weak/trouble walking/collapse
WHAT TO DO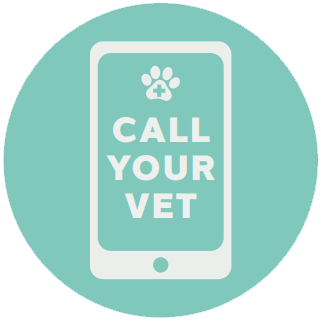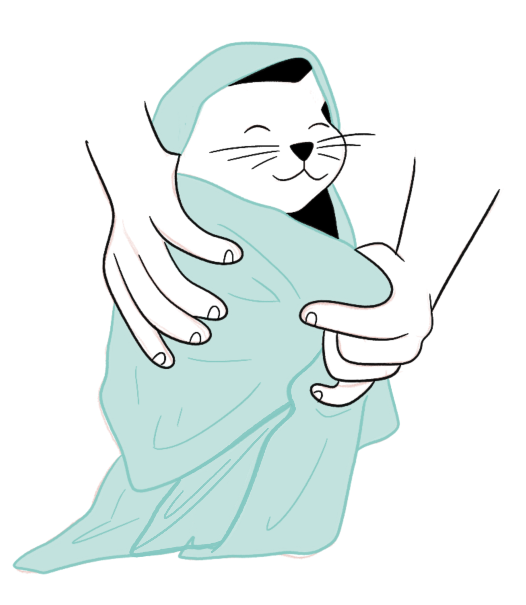 Call your vet.
Remove your pet from the cold (carefully if there are wounds/other injuries).
Dry them if wet, wrap them in the foil blanket in your kit, add additional layers of blankets if needed.
You can also place hot water bottles on them (these must first be wrapped in towels to prevent burns) and cover their feet with socks or bubble wrap to help keep the warmth in.
Temperatures below 35°C are a true emergency.
HIGH TEMPERATURES (HYPERTHERMIA) TEMPERATURES ABOVE 39.2°C (102.56°F)
When your pet's temperatures rises above 39.2°C (102.56°F)
Readings above 39.5°C (103.1°F) are more likely to represent a true problem rather than stress/excitement. If the reading is high but you think your pet was very scared/excited then let them calm down for 10 mins and re-check if it is safe to do so. But, if in doubt seek veterinary advice.
CAUSES OF HIGH TEMPERATURES
Illness because of infection, cancer or inflammation (amongst other things) inside the body
Stress/excitement/exercise
Heat stroke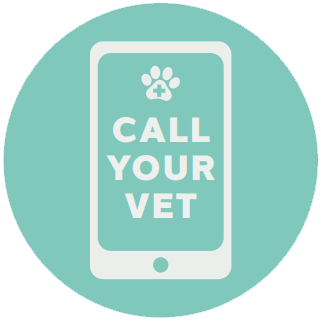 IDENTIFYING HEATSTROKE
Is it a warm day? Has your pet been exercising outside or left in a car or poorly ventilated area with little access to water? Is it displaying any of these symptoms?
symptoms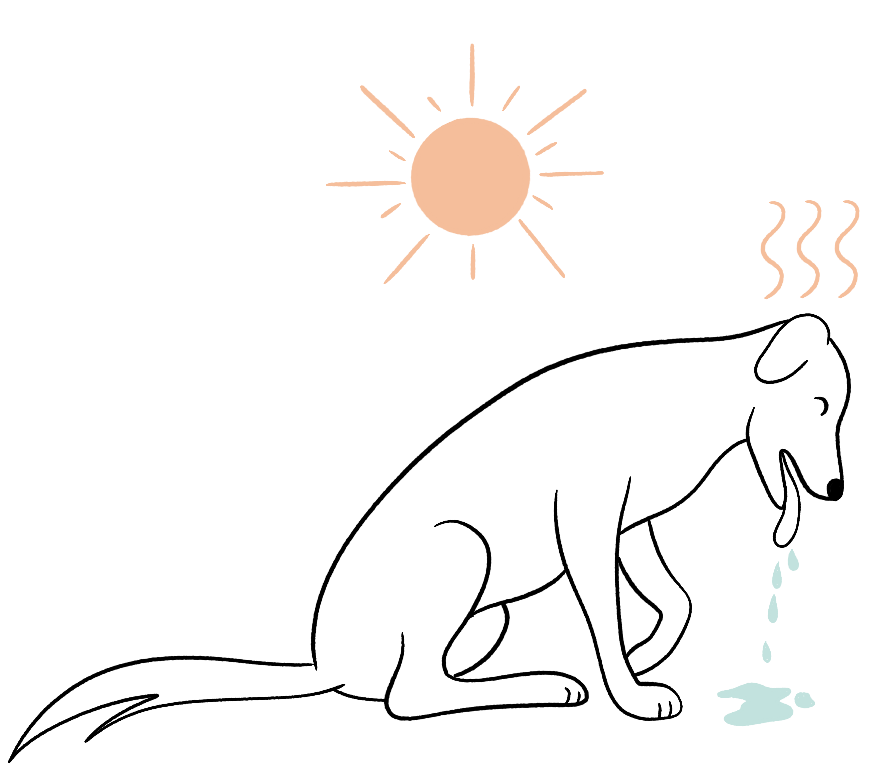 Panting and fast heart rate
Dry mouth and nose (may start drooling later)
Lethargic and off food
Dark red gums
Sometimes vomiting and diarrhoea
High temperature (usually over 41°C (105.8°F))
This is a true emergency, these signs can quickly progress to collapse, seizures and death.
WHAT TO DO
Call your vet immediately.
Move your pet somewhere cool.
Try dripping cool water on them whilst aiming a fan at them or put wet towels on them.
Place cool water onto their paws.
Put the ice pack wrapped in a tea towel onto their stomach or groin.
Give them cool water to drink (not ice water).
Even if you manage to cool your pet quickly always get them checked by a vet.
Overweight animals and those with a flat face are more at risk.
Cooling down an animal that has a high temperature due to illness instead of heat stroke is often not beneficial.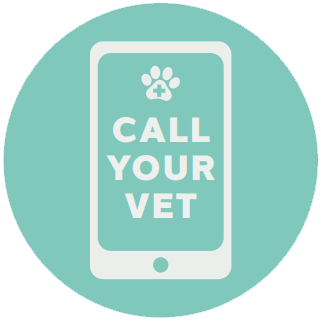 HOW TO PREVENT HEAT STROKE
Never leave your pet in a car on a warm day - parked cars can reach high temperatures even on what seems like a 'cool day'.
Don't walk dogs when the temperature is over 19°C (66.2°F) (lower in some dogs - see below). Either go very early in the morning or later at night or avoid a walk at all that day if extremely hot and your pet has a higher risk of heat stroke.
Don't leave your pet outside on warm day without shade or water.
Cats are better able to tolerate high temperatures than dogs but can still develop heat stroke if they are unable to find shade or water or become trapped in sheds or garages.
Your pet is more at risk of heat stroke if they are overweight, have a heavy coat, or have a flat face (brachycephalic animals) - e.g. Pugs, French Bull Dogs and Persian cats.